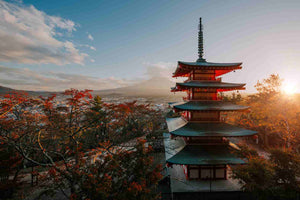 In person Japanese Course
Semi-private Japanese Class
Allow for more interaction and collaboration between learners. This can create a more dynamic and engaging learning environment, where learners can learn from one another and benefit from a range of perspectives and experiences.
Learn more
Private Japanese Class
Offer learners greater flexibility in scheduling and course content. Learners can work with their instructor to customize their learning experience to their specific needs and goals, and adjust their schedule to fit their busy lifestyle.
Learn more
We offer the best way for you to learn Japanese
Personalized Attention: In a 1-1 in-person class, learners receive personalized attention and tailored instruction from an experienced Japanese language instructor. The instructor can identify the learner's strengths, weaknesses, and learning style, and design a customized learning plan that addresses their specific needs and goals.
Immersive Learning Approach: Berlitz's immersive teaching approach helps learners build confidence and proficiency in speaking Japanese. The classes focus on spoken communication skills and provide ample opportunities for learners to practice their conversation skills with their instructor in a supportive and interactive learning environment.
Cultural Immersion: In-person classes also provide learners with the opportunity to immerse themselves in Japanese language and culture. This can help learners develop a deeper understanding of the language and how it is used in real-life situations, further enhancing their confidence and fluency in speaking Japanese.
Flexible Learning: Berlitz's 1-1 in-person classes offer learners the flexibility to learn at their own pace and on their own schedule. Learners can choose from a range of class schedules and durations to fit their busy lifestyle.
EXPERIENCED AND HIGHLY TRAINED
Japanese Instructors
Every Berlitz Japanese instructor undergoes a comprehensive training program that prepares them to deliver high-quality language instruction using the Berlitz Method®. The training program includes both theoretical and practical components, covering a range of topics such as language acquisition, teaching techniques, classroom management, and cultural competency.
We ensure that our instructors are equipped with the skills and knowledge to deliver effective language instruction and provide a positive and engaging learning experience for their students.
Japanese learning resources to support the lesson
With an emphasis on speaking and listening skills, you will learn basic grammar, vocabulary, and practical language skills that will enable you to communicate effectively in real-life situations. Join us and take the first step towards achieving practical proficiency in Japanese!
Cultural navigator - Build a workforce without borders
With ongoing, rapid globalization, organizations now have the ability to
attract talent from across the world. But with these new opportunities
come new challenges.
The more diverse your workplace is, the greater the need for contextual and cultural understanding between colleagues, partners and clients. At Berlitz, our cross-cultural training solutions provide powerful, customized tools to maximize performance across cultures and reduce risk for your business.
Cultural Awareness Training
One of the most important elements of a multicultural workforce is the ability to leverage cultural differences for the good of the organization and its employees. Cultural awareness training is the best way to create an inviting work environment that allows every employee to feel comfortable, confident and empowered to connect with others from different backgrounds.
Cultural awareness training centers around the concept that cultural gaps are behind many of the workplace conflicts, gaffes and missed opportunities that stunt business growth. Providing employees the tools they need to bridge cultural gaps and adapt to different situations can improve relationships, increase communication and reduce frustration in cross-cultural environments.
Cultural Diversity Training
Similar to cultural awareness training, cultural diversity training focuses on inclusion. It is essential to understand differences across cultures, and it is just as important to make every workplace inclusive for people from these different cultures.
Berlitz's cultural diversity training is designed to provide supervisors and managers with the skills necessary to create a work environment that can accommodate staff from various backgrounds. These skills allow your business to reach its full potential by embracing the unique strengths of your diverse workforce.
Cross Cultural Communication Training
Businesses operate at maximum capacity when leadership and employees have honest, open and respectful communication. For multicultural organizations, keeping these communication channels open ensures operations run efficiently.
 
Cross-cultural communication training allows your business to streamline processes to avoid miscommunication, create more open channels and help employees feel empowered in multicultural situations.
Cultural Sensitivity Training
Multicultural businesses have tremendous potential to leverage their diversity for wide-reaching success. Cultural sensitivity training ensures an organization's leadership and employees feel comfortable and empowered in the workplace, increasing engagement and productivity.
 
Berlitz's cultural sensitivity training isolates cultural gaps present in the workplace and bridges them through combined learning, including assessment, identification and training, which leads to success both internally and with clients.
Cultural Consulting & Training Services with Berlitz
If you are interested in cultural solutions for your organization, contact Berlitz. Our cultural training programs are custom designed and provide solutions for your specific business needs, including:
Online instruction
Face-to-face training
Cultural consulting
Cultural assessments
Let us help your organization leverage culture for success.