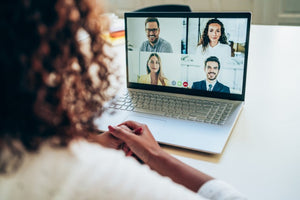 Online language courses with Berlitz
Online Language Lessons: Choose the Right One for You
Berlitz online language lessons are the ultimate solution for anyone looking to learn a new language or improve their language skills from the comfort of their own home. With Berlitz online lessons, you can learn any language you desire with our highly qualified language instructors. Our online lessons are instructed by certified language instructors who are native speakers and are skilled in providing personalized lessons tailored to your specific language needs.
The Berlitz online courses utilize the latest technology to provide interactive and engaging language instruction. Our platform offers a wide range of multimedia materials such as videos, audio recordings, and interactive exercises that are designed to reinforce language concepts and to help you learn faster.
One of the key benefits of Berlitz online lessons is that you have the flexibility to learn at your own pace and at a time that is convenient for you. Our online courses are available 24/7, and you can access them from anywhere in the world, whether you are on your desktop, laptop, tablet, or smartphone.
Another key advantage of Berlitz online courses is that our language instruction is tailored to your individual needs. Whether you are a beginner or an advanced learner, our courses are designed to help you achieve your language goals quickly and efficiently. Our instructors provide personalized feedback and guidance throughout the course, ensuring that you stay on track and make steady progress toward fluency.
Compared to other language institutes, Berlitz online language lessons offer unparalleled quality of instruction, flexibility, and convenience. With our proven track record of success, Berlitz online language lessons are the perfect choice for anyone looking to learn a new language or improve their language skills. Join us today and start your journey toward fluency!
Available for: adults, kids and teens, corporates
Choose your online courses
Self-paced online learning
Our self-paced courses make learning a language easy – study online in your own time and practice what you have learned with our Berlitz instructors. 

Learn more
Live online language learning
Berlitz live online gives you the same benefits and human interaction of a physical classroom, with the added convenience of learning from wherever you want, at a time that suits you.

Learn more
Benefits of online language classes with Berlitz
There are many benefits of online language learning with Berlitz, most notably, the ability to learn anywhere, while not sacrificing the results. Whether you want to learn Chinese online, English online or any other language we've got a program to suit your needs.

The curriculum delivered in the online language classes is the same as the curriculum delivered at any of our language centres. The only difference is with online learning, you are able to customise the program based on your availability and goals.

When you take an online language class with Berlitz, you:
- Can schedule classes around your availability
- Learn at your own pace
- Study wherever you want
- Remove travel, parking and traffic obstacles