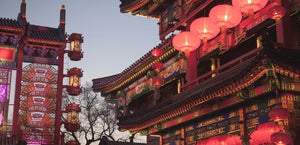 Learn Mandarin in Hong Kong| For Expats and Locals
Welcome to the fascinating world of Chinese Mandarin! With over one billion speakers worldwide, Mandarin is the most spoken language in the world. It's the official language of China and is also spoken in many other countries, making it a truly global language.
But why should you learn Mandarin? Well, for starters, it's a gateway to a whole new world of culture, history, and adventure. Imagine being able to converse with locals in China, Taiwan, Singapore, or Malaysia with ease, ordering delicious food from street vendors, and immersing yourself in the local culture. Learning Mandarin can make all of this possible.
But it's not just about travel and culture. Mandarin is becoming increasingly important in the business world. China is the world's second-largest economy and is a major player in international trade. Learning Mandarin can give you a competitive edge when it comes to job opportunities, especially in fields such as finance, international business, and technology.
Learning Mandarin can also help you better understand the traditions and customs of Chinese communities, whether it's celebrating the Lunar New Year, enjoying Chinese cuisine, or watching Chinese films. It's a great way to broaden your horizons and gain a new perspective on the world.
At Berlitz Hong Kong, we believe that learning Mandarin should be fun and engaging. Our experienced instructors use interactive teaching methods to help you learn naturally and at your own pace. We offer customized course options that cater to your specific needs and schedule, whether you're a complete beginner or an advanced learner.
Our immersive Mandarin classes will help you develop your listening, speaking, reading, and writing skills in Mandarin, giving you the confidence to communicate effectively in a Chinese-speaking environment.
If you are feeling confused about the differences between Mandarin and Cantonese, fear not! Check out our article for an in-depth comparison that will clear up any doubts. Taking this first step towards mastering Mandarin Chinese is a decision you won't regret. Start your language learning journey today with Berlitz Hong Kong.
Mandarin classes for children, adults, corporates
We offer Mandarin classes for kids and teens, adults, and corporate training. Our course contents are tailor-made to suit the specific needs of our students and cover a wide range of topics, including daily conversations, business, and exam preparations such as Putonghua Shuipin Ceshi (PSC) and Hanyu Shuiping Kaoshi (HSK). Whether you're looking to improve your Mandarin for personal or professional reasons, we have a course that will suit you.
Learn Mandarin Online
Our interactive and immersive online classes will help you improve your Mandarin skills from the comfort of your own home. Our experienced instructors provide personalized attention and use engaging teaching methods to make learning Mandarin fun and effective. Whether you're a beginner or an advanced learner, we offer courses that cater to your specific needs and schedule. Start your online Mandarin learning journey with us today!
Online Mandarin class
Learn Mandarin In-person
Our immersive and practical classes provide a face-to-face learning experience that helps you improve your Mandarin skills naturally. One of the advantages of in-person learning is the opportunity for real-time interaction and feedback from our experienced instructors, which can greatly enhance your language learning experience. Join us for an in-person Mandarin course and experience the benefits of immersive learning firsthand!
In-person Mandarin class
Mandarin Learning Materials for Different Goals
At Berlitz Hong Kong, we understand that everyone's Mandarin learning goals are unique. That's why we offer a wide range of learning materials to suit different needs, whether you're looking to improve your conversational skills or prepare for Mandarin proficiency exams such as HSK. Our engaging and interactive materials include textbooks, multimedia resources, and real-world materials such as news articles and videos. With our comprehensive resources, you'll have everything you need to achieve your Mandarin language goals.
Berlitz Published Mandarin Textbooks
Berlitz Mandarin textbooks are designed to take learners from elementary to intermediate levels, with a focus on daily and business conversations. Our textbooks use practical and interactive content to help learners master Mandarin quickly and effectively. Each lesson covers essential language skills such as vocabulary, grammar, and pronunciation, with a specific emphasis on real-life situations. Whether you're a beginner or an intermediate learner, our textbooks are designed to help you develop the language skills you need to communicate confidently in Mandarin.
Exam-oriented Textbooks
We offer a range of third-party Mandarin learning materials that cater to learners of all levels, from elementary to advanced. These materials are exam-oriented and focus on helping students prepare for Mandarin proficiency exams such as HSK and PSC. Our experienced instructors use these materials in conjunction with our own teaching materials to create a comprehensive learning experience that prepares students for success in their language goals. With our wide range of third-party materials, you'll have access to the best resources available to help you achieve your Mandarin language goals.