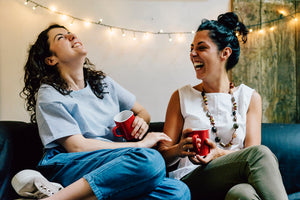 In-person Spanish courses
Spanish private lessons
Experience personalized and effective language learning with our private Spanish lessons. Our dedicated instructors tailor each lesson to your specific goals, learning style, and pace, ensuring rapid progress. Gain confidence, fluency, and cultural insights in a one-on-one setting that maximizes your language learning potential.
Spanish small group lessons
Embark on a dynamic language learning journey with our small group Spanish lessons. Collaborate and engage with fellow language enthusiasts, fostering a supportive and interactive environment. Benefit from personalized attention, cultural immersion, and enhanced conversational skills, all while enjoying the camaraderie of learning together.
Immersive and Effective Spanish Learning | In Person Classes
Welcome to Berlitz Hong Kong, your gateway to immersive and effective Spanish language learning. Our in-person Spanish courses are designed to help you achieve your language goals with confidence and fluency. Whether you're a beginner or looking to enhance your existing language skills, our expert instructors are here to guide you every step of the way.
Why choose our in-person Spanish courses? We understand that everyone has unique learning preferences and objectives, which is why we offer a variety of course options to cater to your needs. Our small group classes provide an interactive and engaging learning environment, allowing you to practice your Spanish skills with fellow learners and receive personalized attention from our experienced instructors.
At Berlitz, we believe in the power of immersion. Our in-person Spanish courses provide you with the opportunity to immerse yourself in the language and culture, accelerating your learning process. From day one, you'll be actively engaged in conversations, role-plays, and real-life scenarios, helping you develop practical language skills that can be applied in various situations.
Our curriculum is carefully crafted to ensure a comprehensive and balanced learning experience. We cover all aspects of language acquisition, including grammar, vocabulary, pronunciation, and listening comprehension. Through a communicative approach, you'll build a solid foundation in Spanish while honing your speaking, reading, and writing abilities.
With Berlitz, flexibility is key. We offer a range of course formats and schedules to fit your lifestyle. Whether you prefer intensive sessions or a more relaxed pace, our courses can be tailored to your availability and learning objectives. Our conveniently located language centers provide a comfortable and conducive environment for effective learning.
Join us at Berlitz Hong Kong and embark on an exciting language learning journey. Our in-person Spanish courses will equip you with the skills and confidence to communicate fluently in Spanish, whether for personal enrichment, travel, or professional opportunities. Don't wait any longer - enroll today and unlock the doors to a world of possibilities through language acquisition.
Available for children, adults, corporate trainings.
Book a trial lesson!
Berlitz Spanish Learning Materials
Immerse yourself in a world of knowledge with our diverse collection of textbooks. From everyday conversations to business topics, we've got you covered. Access audio files, digital textbooks, and interactive self-learning exercises through our dynamic online platform. Expand your horizons and learn at your own pace with Berlitz Hong Kong!
EXPERIENCED AND HIGHLY TRAINED
Spanish Instructors
Every Berlitz instructor undergoes a comprehensive training program that prepares them to deliver high-quality language instruction using the Berlitz Method®. The training program includes both theoretical and practical components, covering a range of topics such as language acquisition, teaching techniques, classroom management, and cultural competency.
We ensure that our instructors are equipped with the skills and knowledge to deliver effective language instruction and provide a positive and engaging learning experience for their students.
How to get started?
It is very simple, contact us! Our program consultant will assist you in designing personalized course content tailored to your unique needs, helping you achieve your learning objectives.
Step 1 Contact Us
Contact us for a consultation and learn more! Call at 21572200 or WhatsApp 92298274
Step 2 Visit Our Language Center in Causeway Bay
Take the time to visit us for an effective, lasting, and enjoyable learning experience.
Address: 2/F, Lee Garden Six, Causeway Bay, Hong Kong
Step 3 Free Consultation
A Berlitz advisor will analyze your proficiency level, needs and personal goals to recommend a suitable potential language training program for you.

Step 4 Enrollment & Registration
After verifying your course selection, you can then complete your enrollment process and schedule the first lesson.

Step 5 First Lesson
From the moment of your first lesson begins, you will hear and begin speaking your new language and make learning fast and easy.