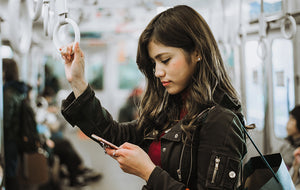 Berlitz Course Descriptions
Information of Berlitz courses and textbooks
Learning Materials for adults
1. English
1) TED TALKS
Featuring remarkable people communicating passionately and persuasively, TED Talks provide the ELT classroom with inspiring ideas and an unparalleled source of authentic language input. Keynote invites students to explore these life-changing stories and develop a deeper understanding of our world.
Underpinned by a carefully designed language syllabus, Keynote enables students to express themselves powerfully and proficiently in English – in their professional and personal lives.
• Twelve TED Talks at each level provide a springboard for students to develop their authentic listening, critical thinking and presentation skills.
• Clear communicative aims of each lesson are linked to 21st century outcomes and encourage students to respond to ideas and find their own voice.
• Language is presented using real-world input, including infographics, varied text types and profiles of exciting innovators, companies and organizations making a difference.
2) 21st Century Communication
21st Century Communication is a four-level series that uses powerful ideas from TED Talks to teach learners to think critically and communicate effectively. Through authentic models of effective communication, students build fluency in the listening and speaking skills needed to achieve academic and personal success.
 • TED Talks are used to develop essential 21st century skills, including critical thinking, collaboration, and visual literacy.
• Speaking, pronunciation, and presentation skills, inspired by TED speakers, prepare learners to speak confidently in any situation.
• Extended listening based on real-world situations and TED Talks provide listening and note-taking practice.
• Online Workbooks include the entire audio and video program, and automatically graded language practice activities – ideal for both hybrid and blended courses.
2. French
3. Spanish
4. German
Learning Materials for kids and teens
1. English
1) Time Zones (For Age 6 to 12)
2) Impact (For Age 10 to 16)
 3) Great Writing (For Age 10 to university student)
2. French
1) Discover (For Age 4 to 7 years old)
2) Explore (For Age 8 to 11 years old)
3) Achieve (For Age 12 to 15 years old)
3. German
1) Discover (For Age 4 to 7 years old)
2) Explore (For Age 8 to 11 years old)
3) Achieve (For Age 12 to 15 years old)
4. Spanish
1) Discover (For Age 4 to 7 years old)
2) Explore (For Age 8 to 11 years old)
3) Achieve (For Age 12 to 15 years old)
5. Japanese

In-person language classes