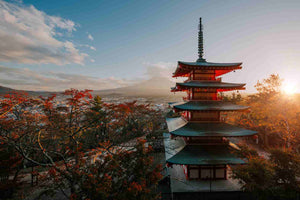 In person Japanese Course
Semi-private Japanese Class
Allow for more interaction and collaboration between learners. This can create a more dynamic and engaging learning environment, where learners can learn from one another and benefit from a range of perspectives and experiences.
Learn more
Private Japanese Class
Offer learners greater flexibility in scheduling and course content. Learners can work with their instructor to customize their learning experience to their specific needs and goals, and adjust their schedule to fit their busy lifestyle.
Learn more
We offer the best way for you to learn Japanese
Personalized Attention: In a 1-1 in-person class, learners receive personalized attention and tailored instruction from an experienced Japanese language instructor. The instructor can identify the learner's strengths, weaknesses, and learning style, and design a customized learning plan that addresses their specific needs and goals.
Immersive Learning Approach: Berlitz's immersive teaching approach helps learners build confidence and proficiency in speaking Japanese. The classes focus on spoken communication skills and provide ample opportunities for learners to practice their conversation skills with their instructor in a supportive and interactive learning environment.
Cultural Immersion: In-person classes also provide learners with the opportunity to immerse themselves in Japanese language and culture. This can help learners develop a deeper understanding of the language and how it is used in real-life situations, further enhancing their confidence and fluency in speaking Japanese.
Flexible Learning: Berlitz's 1-1 in-person classes offer learners the flexibility to learn at their own pace and on their own schedule. Learners can choose from a range of class schedules and durations to fit their busy lifestyle.
EXPERIENCED AND HIGHLY TRAINED
Japanese Instructors
Every Berlitz Japanese instructor undergoes a comprehensive training program that prepares them to deliver high-quality language instruction using the Berlitz Method®. The training program includes both theoretical and practical components, covering a range of topics such as language acquisition, teaching techniques, classroom management, and cultural competency.
We ensure that our instructors are equipped with the skills and knowledge to deliver effective language instruction and provide a positive and engaging learning experience for their students.
Japanese learning resources to support the lesson
With an emphasis on speaking and listening skills, you will learn basic grammar, vocabulary, and practical language skills that will enable you to communicate effectively in real-life situations. Join us and take the first step towards achieving practical proficiency in Japanese!
Learning German can open up a world of opportunities, both personally and professionally. Whether you're interested in traveling to Germany, studying abroad, or working with German-speaking clients, learning German can give you a competitive edge.
If you're looking for a way to learn German in person in Hong Kong, look no further! Our German language classes offer a comprehensive and immersive learning experience that will help you master the language quickly and effectively.
Our experienced teachers are native speakers of German and have years of experience teaching the language to students of all levels. They use a variety of engaging and interactive teaching methods to help you develop your listening, speaking, reading, and writing skills.
By taking German classes with us, you'll have the opportunity to practice your German with other students in a supportive and encouraging environment. You'll also receive personalized attention and feedback from your teacher, which will help you make rapid progress and achieve your language goals.
Whether you're a complete beginner or an advanced learner, we have a German language class that will meet your needs. Our classes are flexible and can be customized to fit your schedule and learning preferences.
So don't wait any longer - contact us today to learn more about our German language classes and start your journey to fluency in one of the world's most widely spoken languages. We look forward to hearing from you!