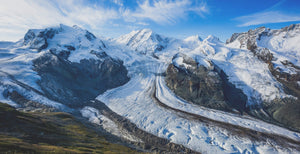 Zermatt
Leadership
Program
2023 Zermatt Program Enrollment Closed
Stay Tuned for Next Year's Updates!
Leadership Program 2023 Summer
Berlitz Hong Kong's Zermatt Leadership program is a unique outdoor adventure that combines the beauty of the Swiss Alps with a leadership-building component. The program is led by an experienced geographical expert, Paul Cleves (MBE), who is a former Geography instructor at Eton College and founder of Saigon Children's Charity in Vietnam.  This 7-day hiking trip in Zermatt is perfect for families and individuals looking for an unforgettable experience. In addition to exploring the stunning scenery, the program also focuses on developing key leadership skills such as communication, decision-making, and teamwork. Children and parents can expect to gain valuable experience in a unique environment that utilizes English as the common language.
We believe that leadership can be taught and developed through outdoor experiences just like the ones offered in the Berlitz Zermatt program. The leadership component focuses on providing children and adults with the opportunity to practice decision-making, communication, and teamwork skills in a challenging and unfamiliar environment. Through hands-on learning experiences, participants will gain valuable leadership knowledge that will help them personally and professionally. The combination of wilderness education and leadership development is a powerful way to build confidence, resilience, and character.
Our program acknowledges the significant differences in leadership values and practices between the East and the West and aims to provide children with a comprehensive understanding of different leadership styles and cultures. In an increasingly interconnected world, equipping our children with the skills to navigate and negotiate these differences to achieve their goals regardless of time and space is crucial. While Asia has its own defined values and measures of leadership, it is equally important to understand the West's traditions of leadership and how they have sustained growth and stability. Our program offers children in the region the opportunity to experience various cultures and forms of leadership, allowing them to embark on a lifelong journey of discovering and refining their own leadership style and voice.
prepare your adventure with
Our Language classes
At Berlitz Hong Kong, we're dedicated to helping you get the most out of your travel experience. That's why, in addition to our Zermatt Leadership Program, we offer language courses in English, German, and French to help you connect with locals and immerse yourself in the local culture. With us, you can truly make the most of your travel experience and create unforgettable memories that last a lifetime.
Paul Cleves, The Most Excellent Order of the British Empire
Paul Cleves(MBE) has introduced many students to the delights of walking in the mountains and forests above Zermatt over the years. He knows the country well and its surrounding mountains, paths and glaciers intimately. ​ ​And who better to guide you than Paul, with a background teaching at Eton College, which has produced many notable alumni, such as prominent politicians, including former British Prime Ministers David Cameron and even counting Boris Johnson among his students.
Day 1: Meet at Zurich
Upon arrival in Zurich, we will meet up in the evening, the group will gather at the Hautbahnhof for a leisurely stroll around town and a delightful dinner, which will serve as your introduction to Switzerland.
Day 2: Zurich, Zermatt
After breakfast, we'll meet at the Hautbahnhof and take a train to Zermatt. Upon arrival, we'll take a walk to the Rhodania hotel, where you'll receive an introduction to Zermatt and recommendations for different food options. You'll also have the chance to acclimate to the time zone and altitude while taking in the breathtaking views of Zermatt and the Alps.
Day 3: Furi, Gornergletscher
We'll start our day with breakfast at the hotel before taking a walk up to Furi, where we'll enjoy a picnic lunch before embarking on a hike to Gornergletscher. This will include rock scrambling and an introduction to glaciation and post glacial ecology. We'll then return to Zermatt via the Gletschergarten gorge.
Day 4: Riffleberg, Gornergrat, Blatten
After breakfast in the hotel, we'll take a train to Riffleberg before hiking up to and along Gornergrat to admire the Alpine glacier scenery and evidence of climate change. We'll then take the train back to Zermatt or a cable car to Furi, and walk back via a pitstop in Blatten. It will be a long day of walking, but the stunning views will make it all worthwhile.
Day 5: Sunnegga, Fluhalp, Stellisee
We'll start the day with taking a mountain train to Sunnegga. We'll then walk to Fluhalp, trying to spot the marmots gamboling in the sun and listening to their different warning cries. We'll enjoy a picnic lunch while searching for the protected edelweiss flower. Afterward, we'll embark on a final scramble up steep slopes to the Fluhalp mountain hut via Stellisee. You'll savor a delicious 3-course dinner and spend the night at the Fluhalp mountain hut. We'll have a prize-giving ceremony and marvel at the night sky.
Day 6: Grunsee, Stellisee
This is the eve of Schweizer Bundesfest (Swiss National Day). After a substantial breakfast at Fluhalp, we'll walk down to Grunsee past tranquil Stellisee for lunch (or via Chez Vrony) before returning to our Zermatt hotel. We'll join in the street party and festivities, including children with lanterns and fireworks at midnight.
Day 7: Back To Zurich
It's Swiss National Day! We'll start the day with breakfast at the hotel before checking out. We'll then take a train to Zurich or other onward destinations, bringing to a close our unforgettable Switzerland hiking trip.
Accommodation & Meals
Accommodation will be provided for the entire trip, except for day one in Zurich. We highly recommend that you book a hotel in advance for your first day in Zurich. You will be staying at the Rhodania Hotel for the remainder of your tour in Zermatt and spending one night at the Fluhalp Mountain Hut on day five. Breakfast and picnic lunch will be provided on Day 2-6, and a 3-course dinner will be served on Day 5.
Why choose Zermatt Leadership Program?
Environmental Impact Experience: Participants of the hiking course led by Paul, who has expertise in glaciers and the environment, will have a unique opportunity to learn about the natural wonders of Zermatt, Switzerland. The course offers a chance to gain knowledge about the environment and discover the different species that thrive in the alpine region.
Safe and Fun for Families: Families with children aged 8 and above can take part in the program, which is carefully designed for their safety and enjoyment. The hiking routes are selected with great care to ensure a safe and enjoyable experience for families. Under the guidance and support of Paul and his team, participants will have the chance to explore the natural beauty of the outdoors while being in a secure and supervised environment.
Expert Leadership: With Paul's previous teaching role at Eton College in the UK and extensive experience in training young children for leadership roles, participants of the program will have the opportunity to develop essential communication, teamwork, and decision-making skills under his and his team's guidance. This program will enable them to become strong and effective leaders.
Unique Accommodation Experience: Participants of the program will have a one-of-a-kind experience of spending their nights in mountain huts, which offers them a chance to relish the spectacular view of alpine landscapes.
Limited Group Size: By keeping the program limited to a maximum of 16 participants, it creates a more intimate and personalized experience, allowing for deeper connections and friendships to develop among participants and the guide team. This camaraderie provides an opportunity to share the joys of the journey and make memories that will last a lifetime.
Hiking x Leadership
Start Your Journey
Date: 27/7-1/8/2023
Age: Adults and children 8 years old or above 
Limited spots: 16 participants
*Participants need to be able to hike 15-20km a day.
Fill in the form below to get more information.